Center Framed Art
Any of the frame sizes with another smaller work of art made from the center, the area inside of frame. It will be installed in a smaller purchased frame and sent with your custom frame. You get your custom frame and a center framed work of art! This is also available with square mirror frame installation. "Center Framed Artwork" for any frame size you choose. Just ask for details!
All frames are abstract designs with your choice of up to five colors or a frame with one FleckStone color, with or without enhancements.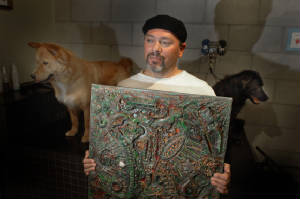 Small center framed art cut from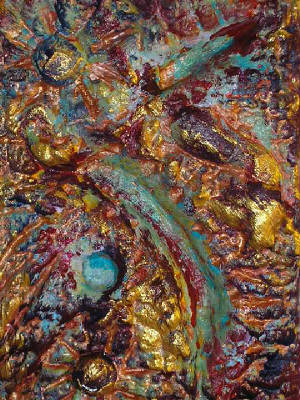 larger frame for glass or mirror.

Frames come with foam board where glass or mirror should be installed by a professional framer.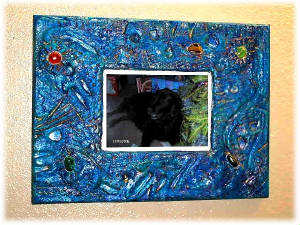 Terastone Che Frame
Mirror Installed