Spirit House Art
Gathering Burnt Prayers and Offerings
Sculpting Hemp Frame
at the VOTSMD Event
Artist is back in his studio working with E-Core dust. A new recyclable bi-product material donated from the
E-Core company
located in San Diego, California. Wonderful sustainable material for the new green industry. Check out this awesome earth friendly company.
S.D. Pet Memorial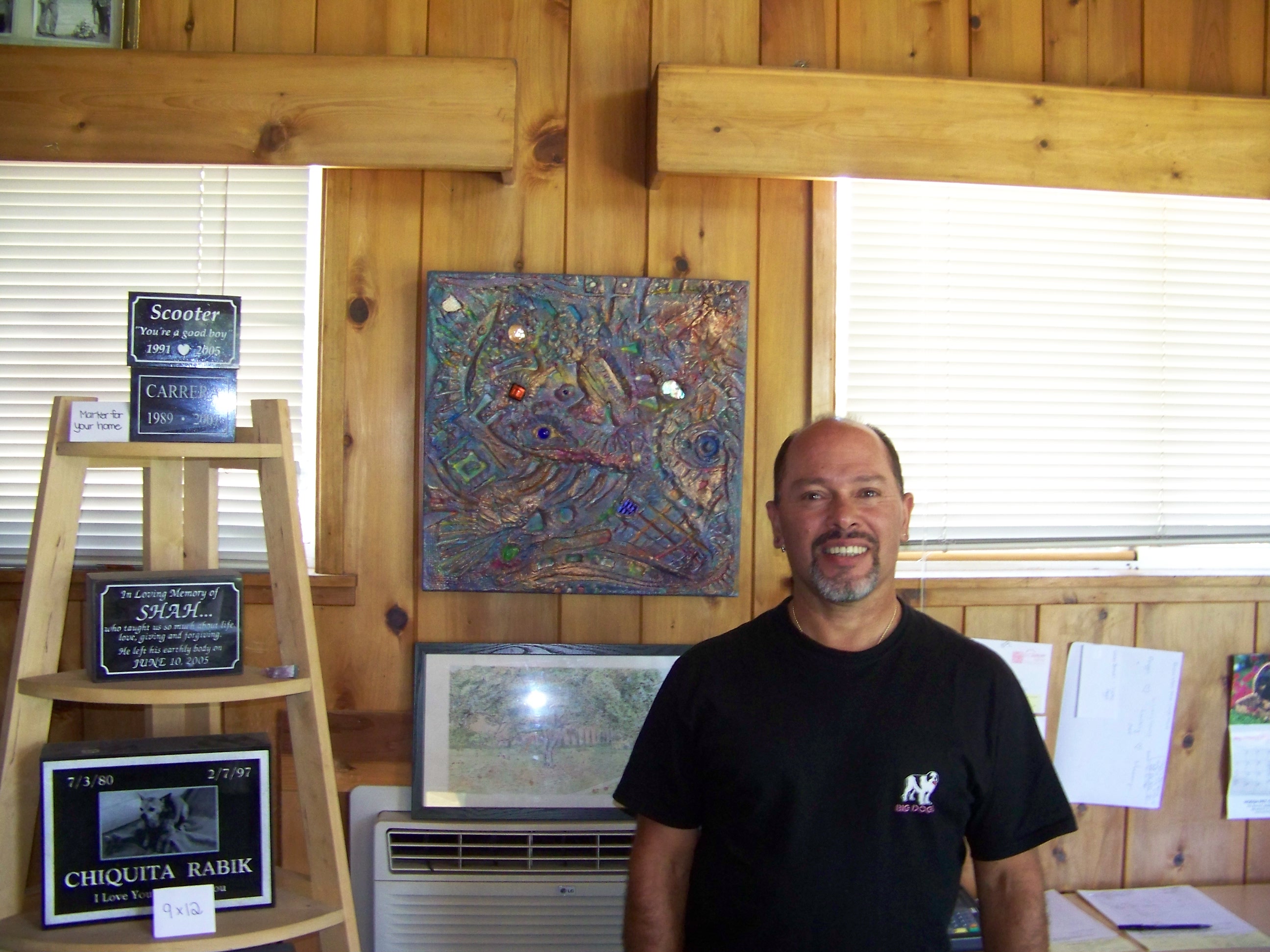 SOL Work & Artist
Ripley's of Hollywood, Ca. Lobby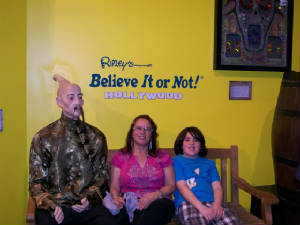 "El Padres" daughter & granddaughter
San Diego Memorial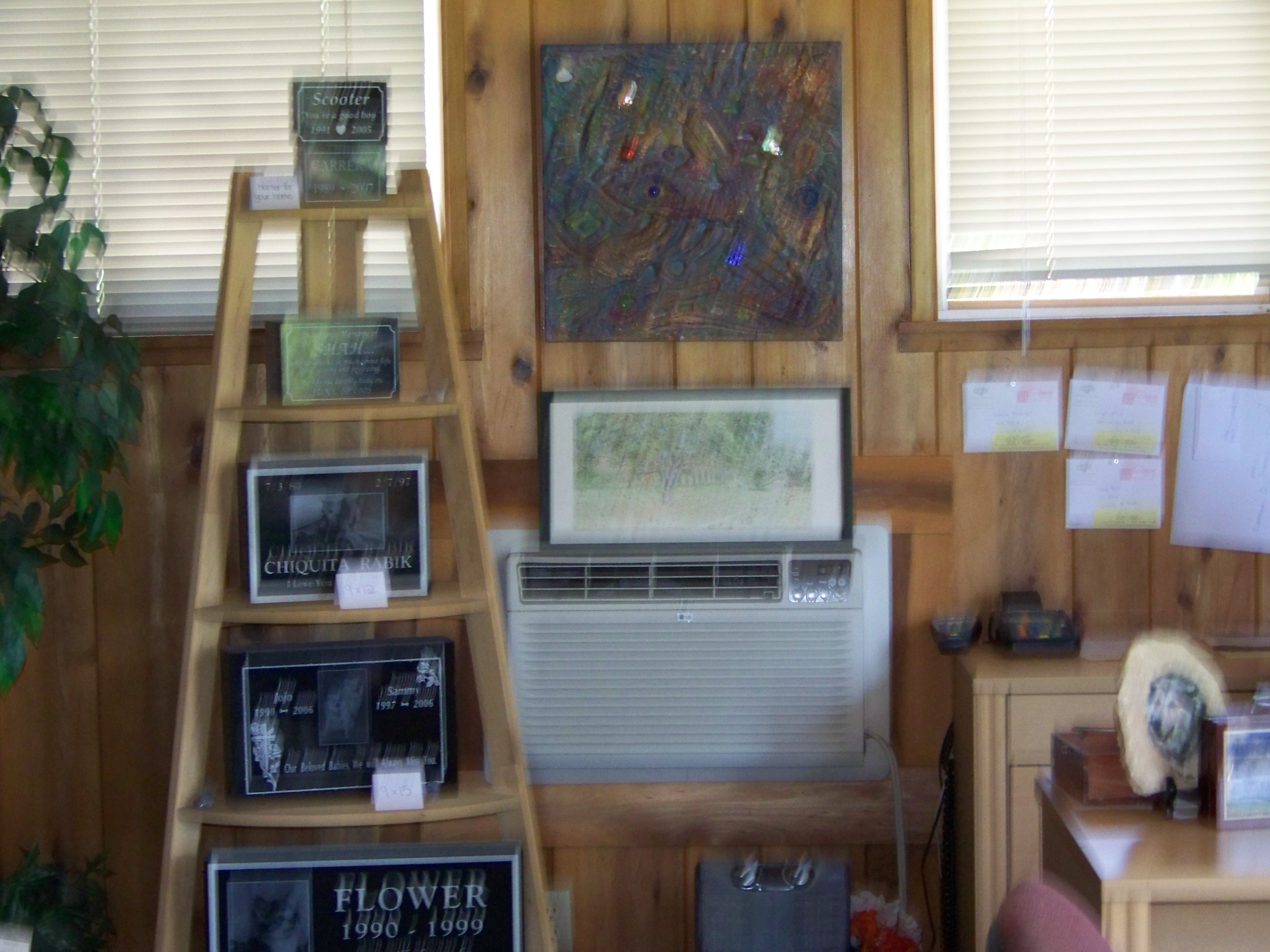 Park display
Artist, patron and "El Padre"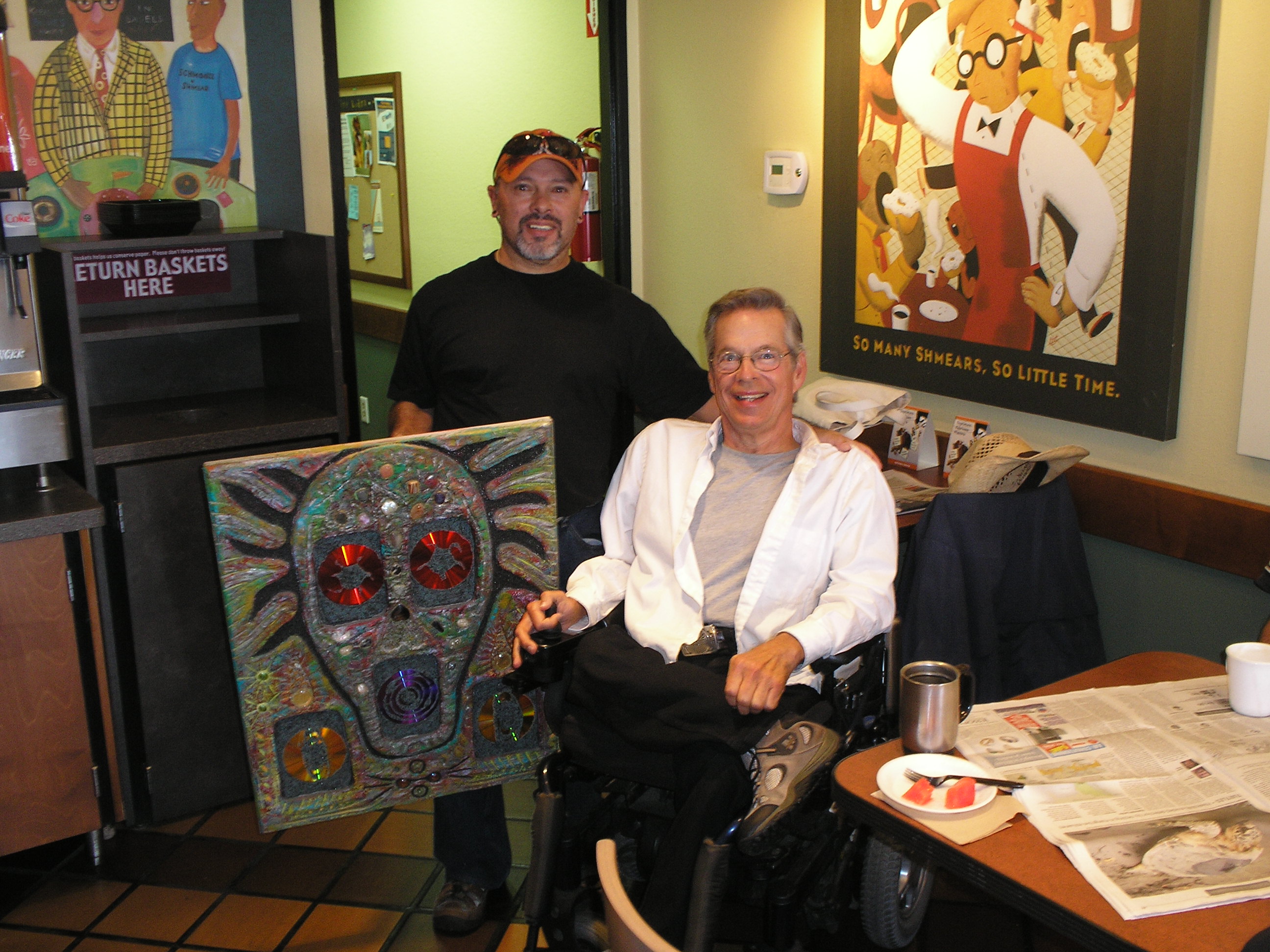 On its way to Ripley's Hollywood, Ca.
Che Cafe Terastone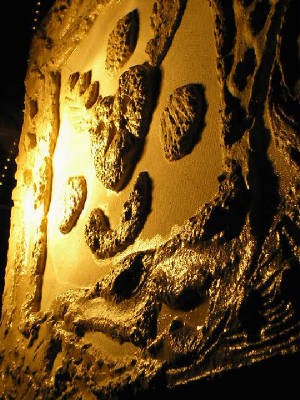 Live demo frame detail
UCSD Campus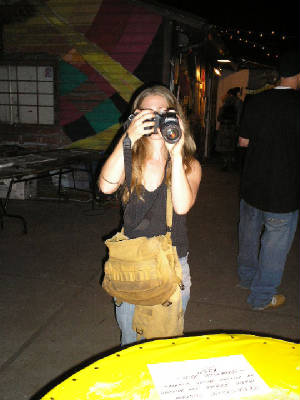 Che Cafe Event

Che Cafe Terastone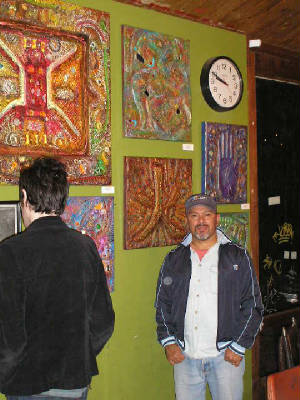 art exhibit
Drying with heat lamp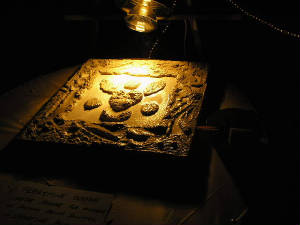 Che frame demo
Studio work table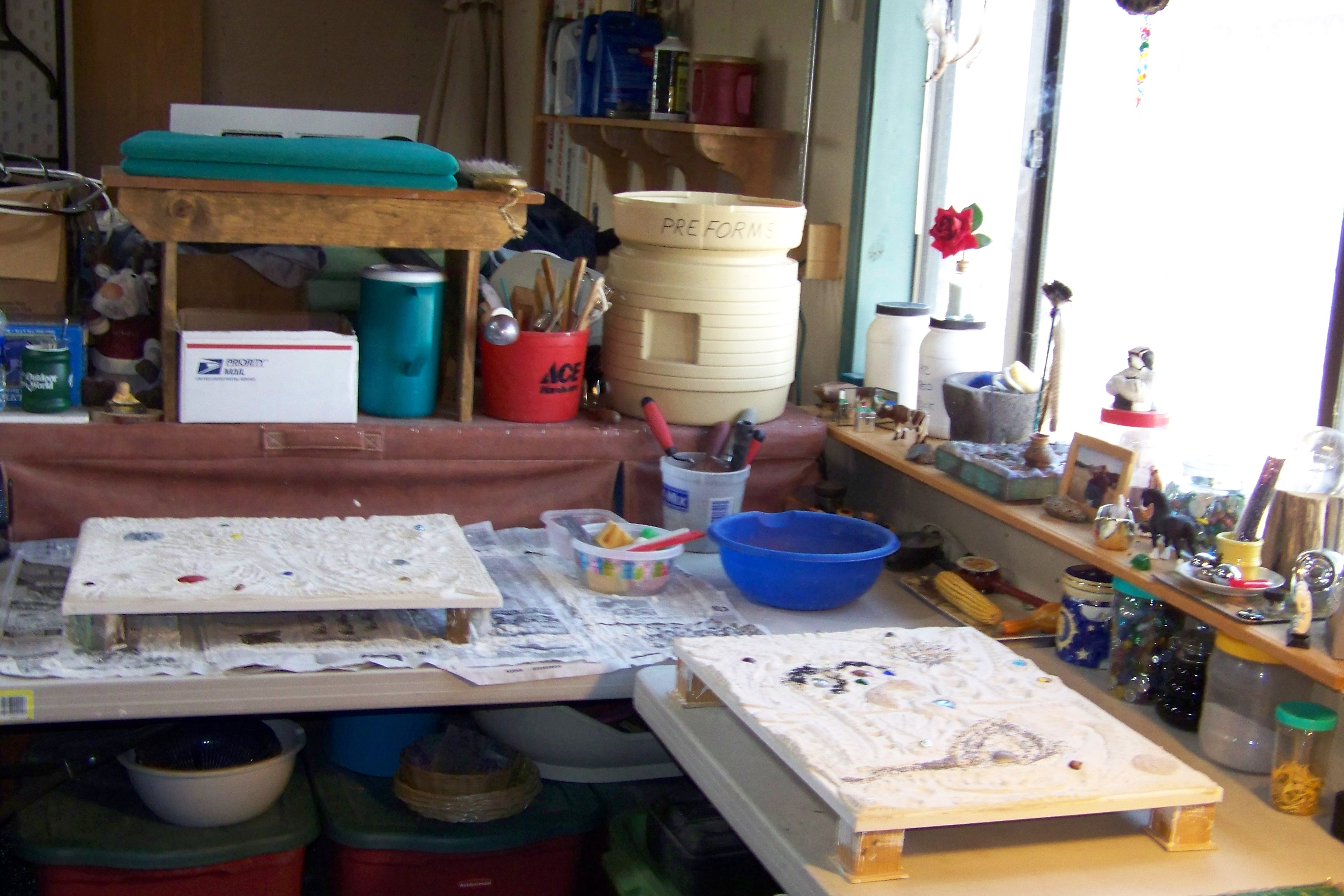 Phoenix, Arizona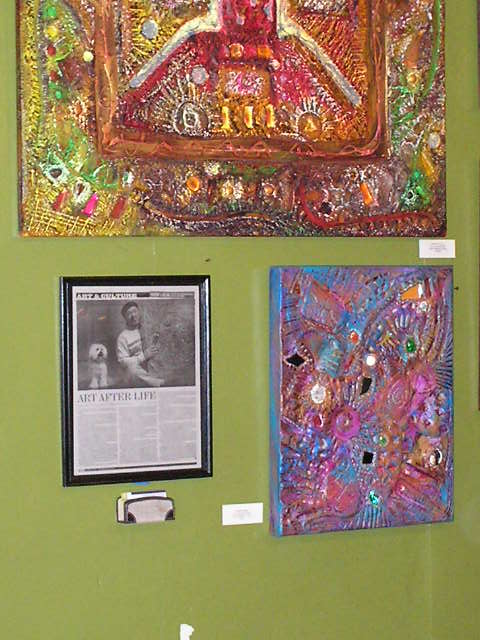 Che Memorial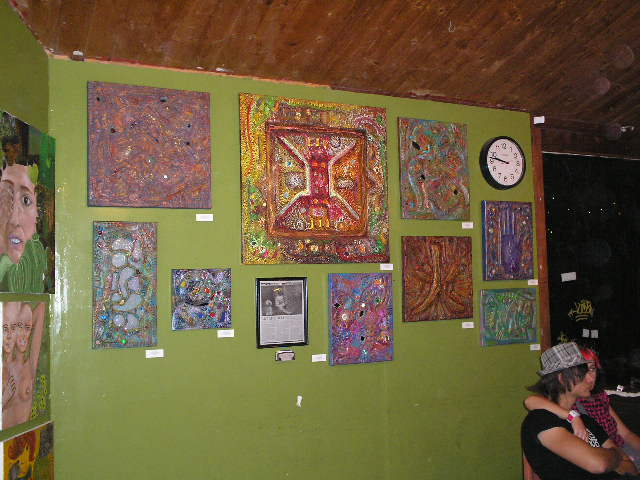 Che Art
Basement Studio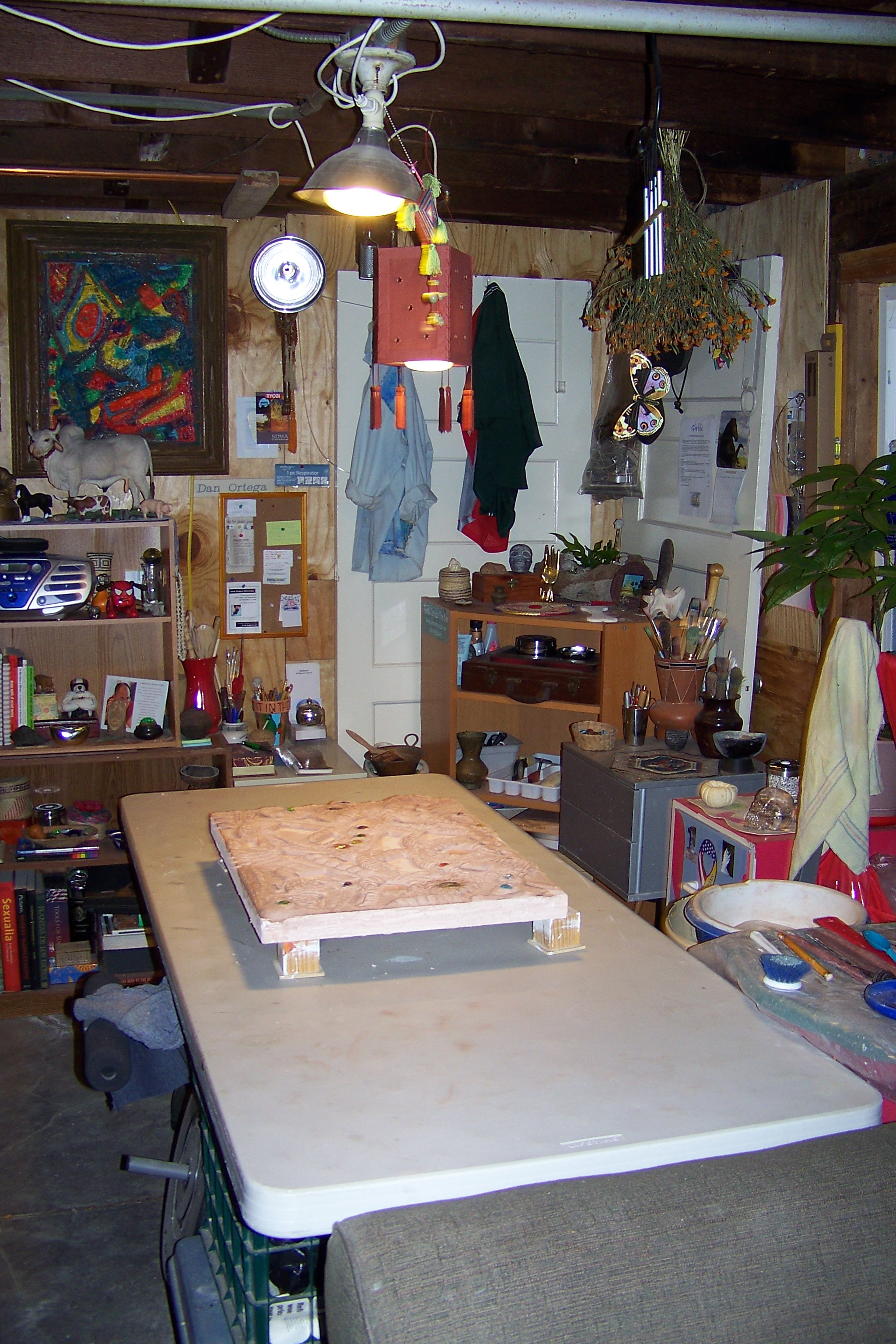 San Diego, Ca.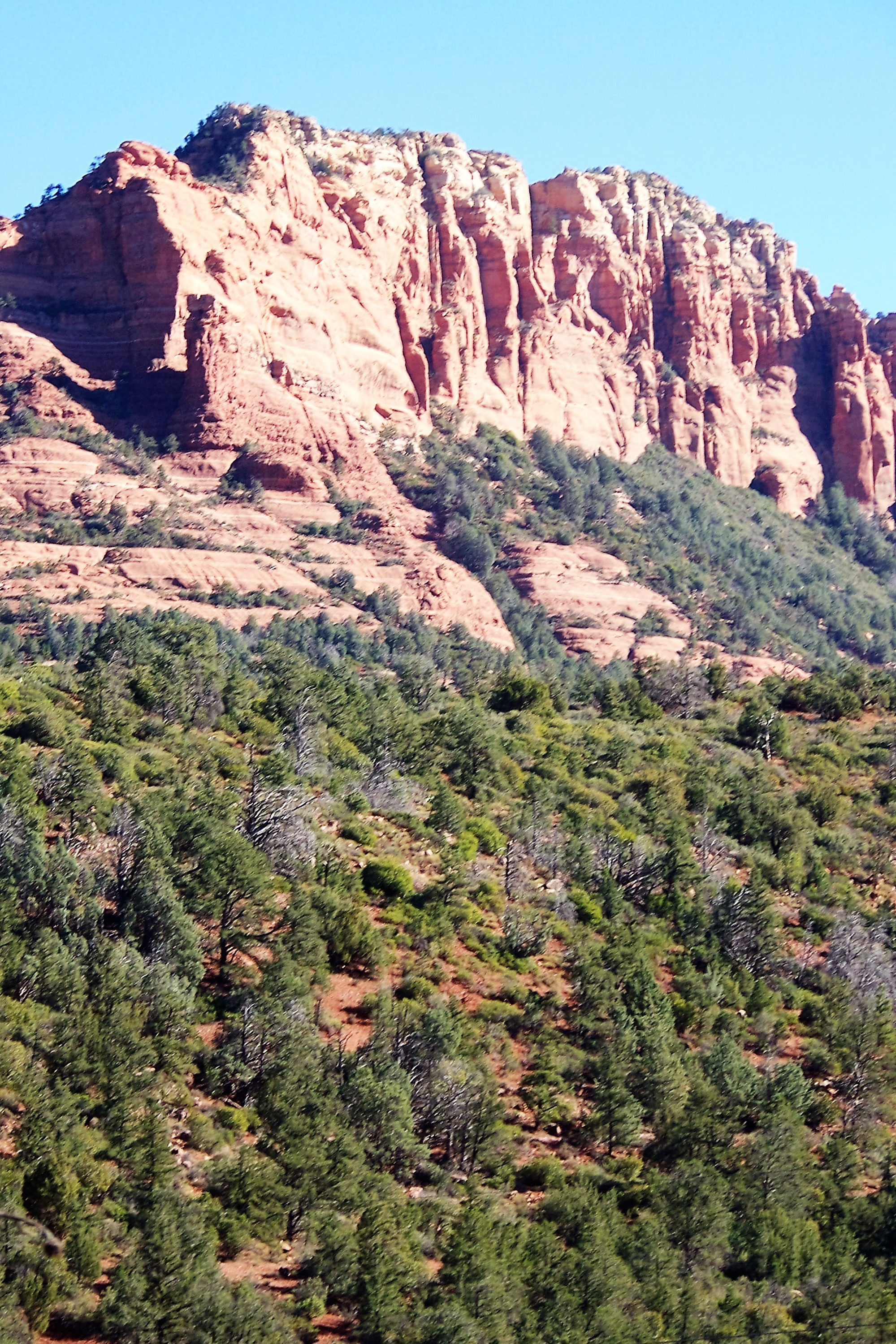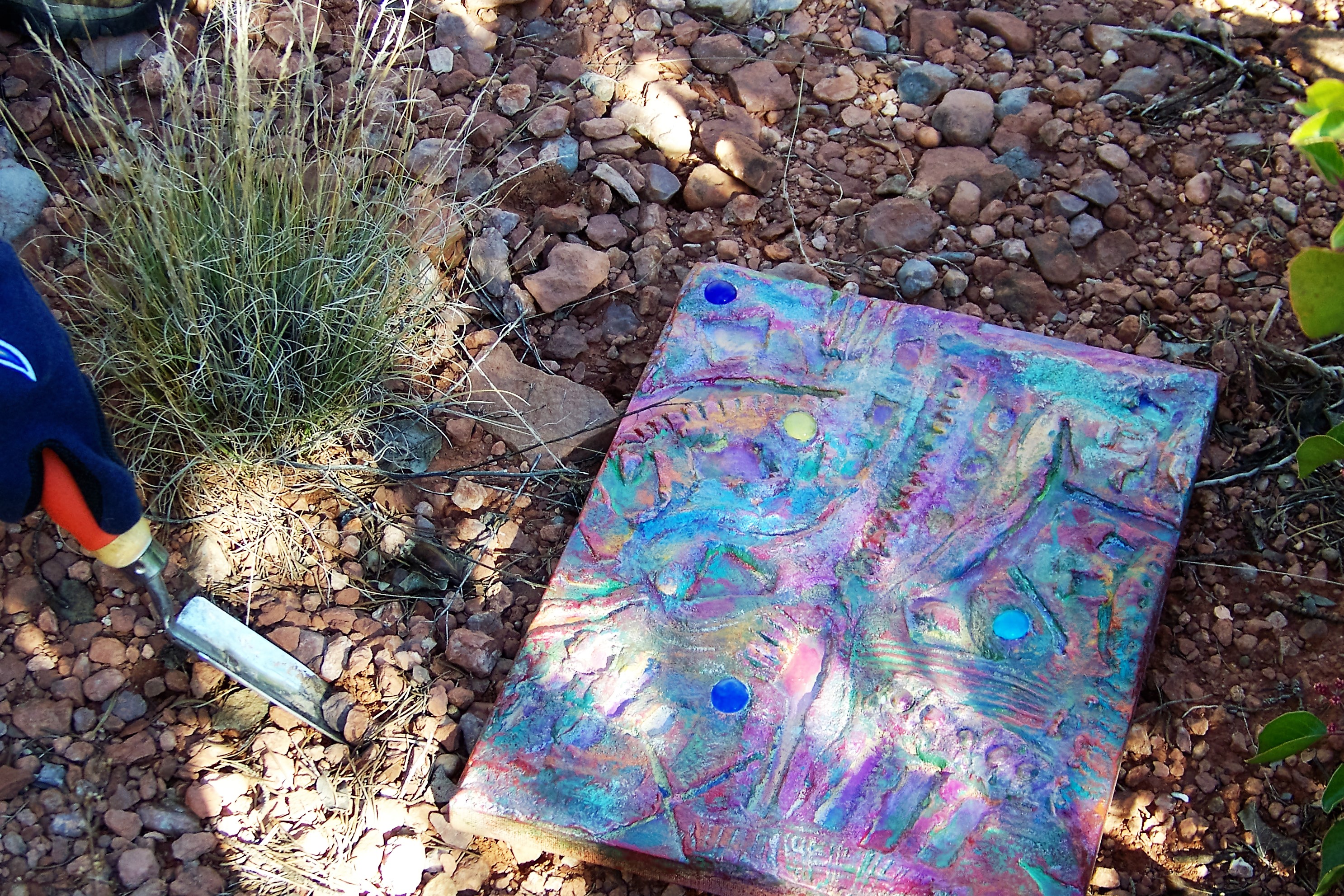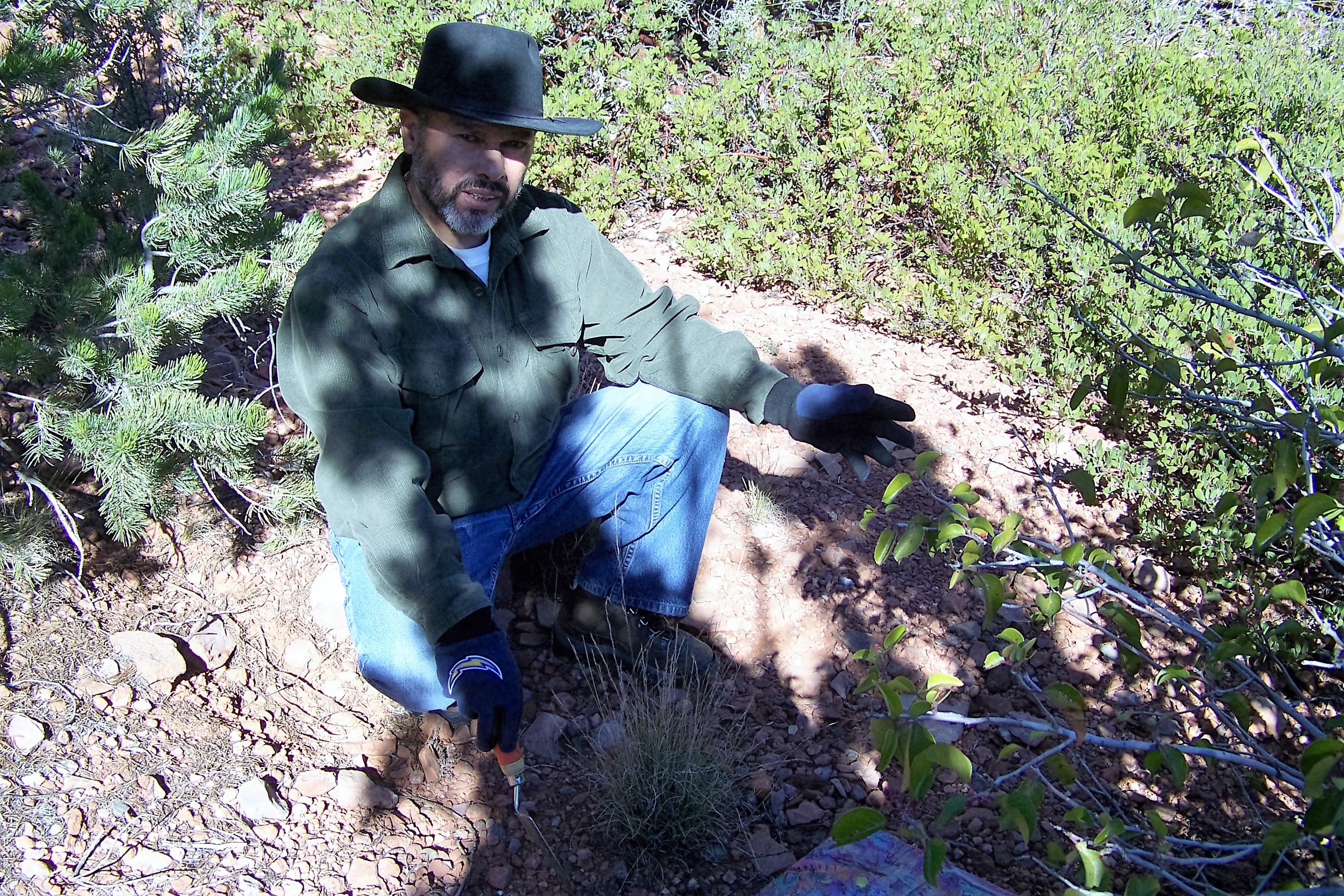 Rest In Peace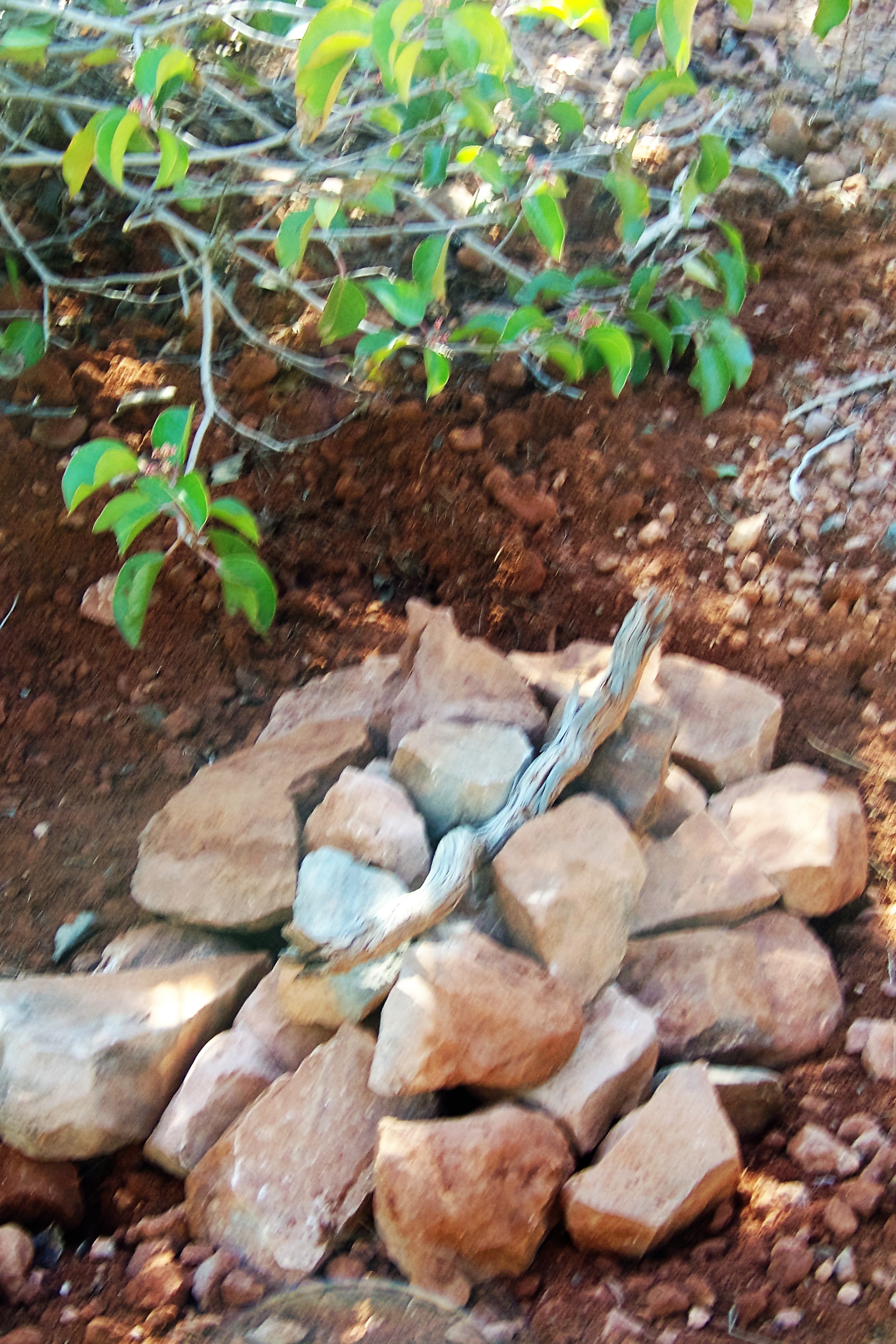 SOL Burial Ground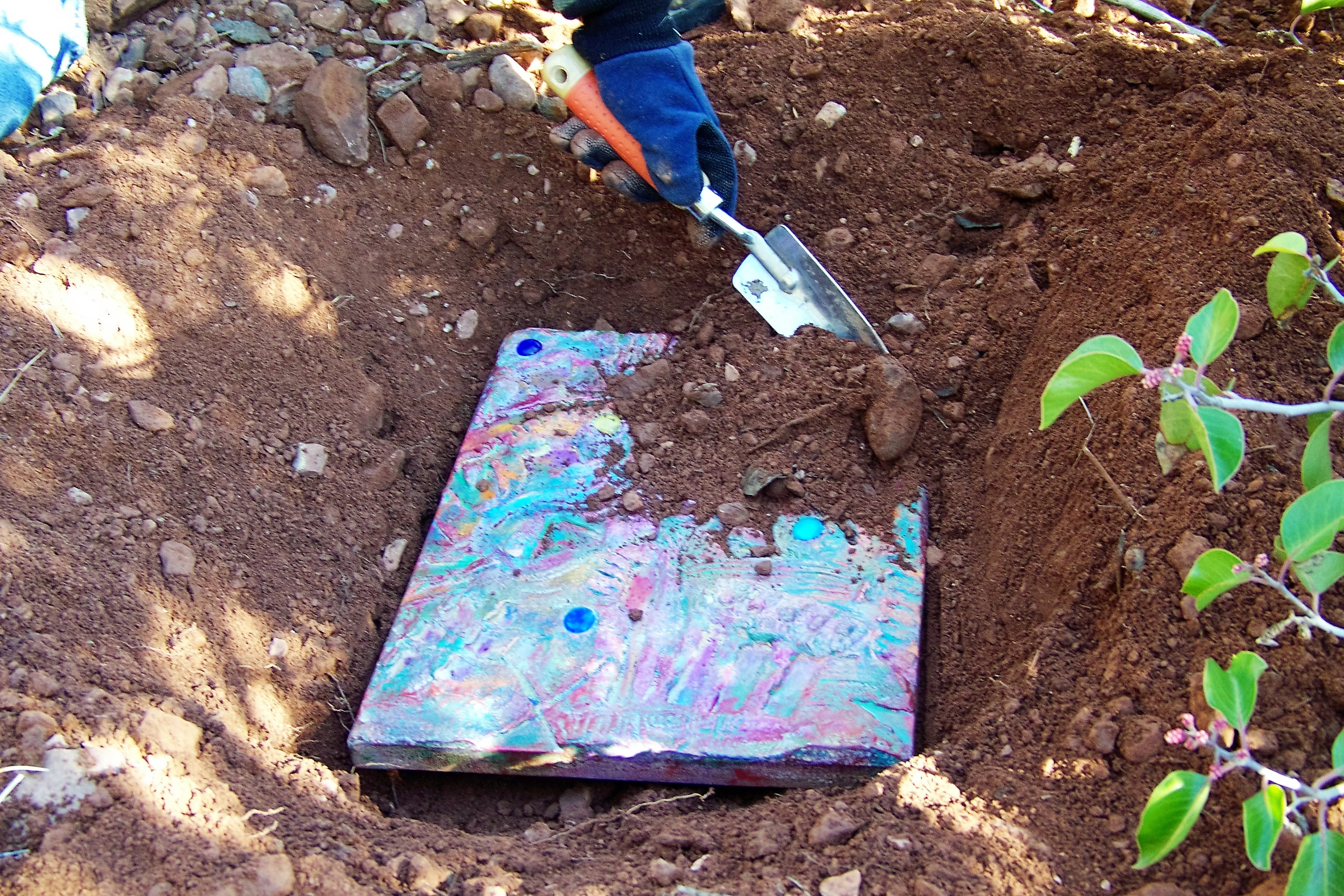 earthwerk9@gmail.com