"Transforming Elements into Artwork"
Hemp Tech Work
Made with 75% byproduct Hemp & Cotton Pulp
Earth Mother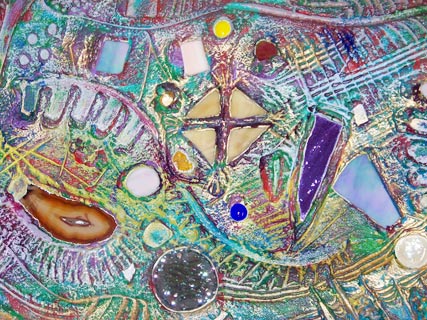 Winows of Light
My mixed media is developed from sustainable natural resources. Water is added to this organic medium and blended to a thick consistency. Spread out onto quality stretched canvas. I sculpt, carve and cut the medium, creating abstract, cultural and zoomorphic forms. Formulated from different types of ash, stone, and byproduct plant fibers powders that are safe and non-toxic. It takes two to five hours to sculpt the medium depending on the size of canvas. Each piece dries flat and hardens like dense tree bark, but looking like carved stone. Lightly sanding each piece and masking the objects I do not wish to paint, I primer (base paint) the work with different colors. The final process is painting layer upon layer with acrylic or bio paint to achieve a harmonious blend of colors. My medium is termed "Earth Stone" because it comes from Mother Earth and looks like carved stone bas-relief. Spirit House Art works with the spirit of plants, animals and humans. It is profoundly transformative like metaphorical alchemy or the philosophers stone. Spirit House speaks beyond words from mineral and plant spirits.
Eagle Dancer 24 x 48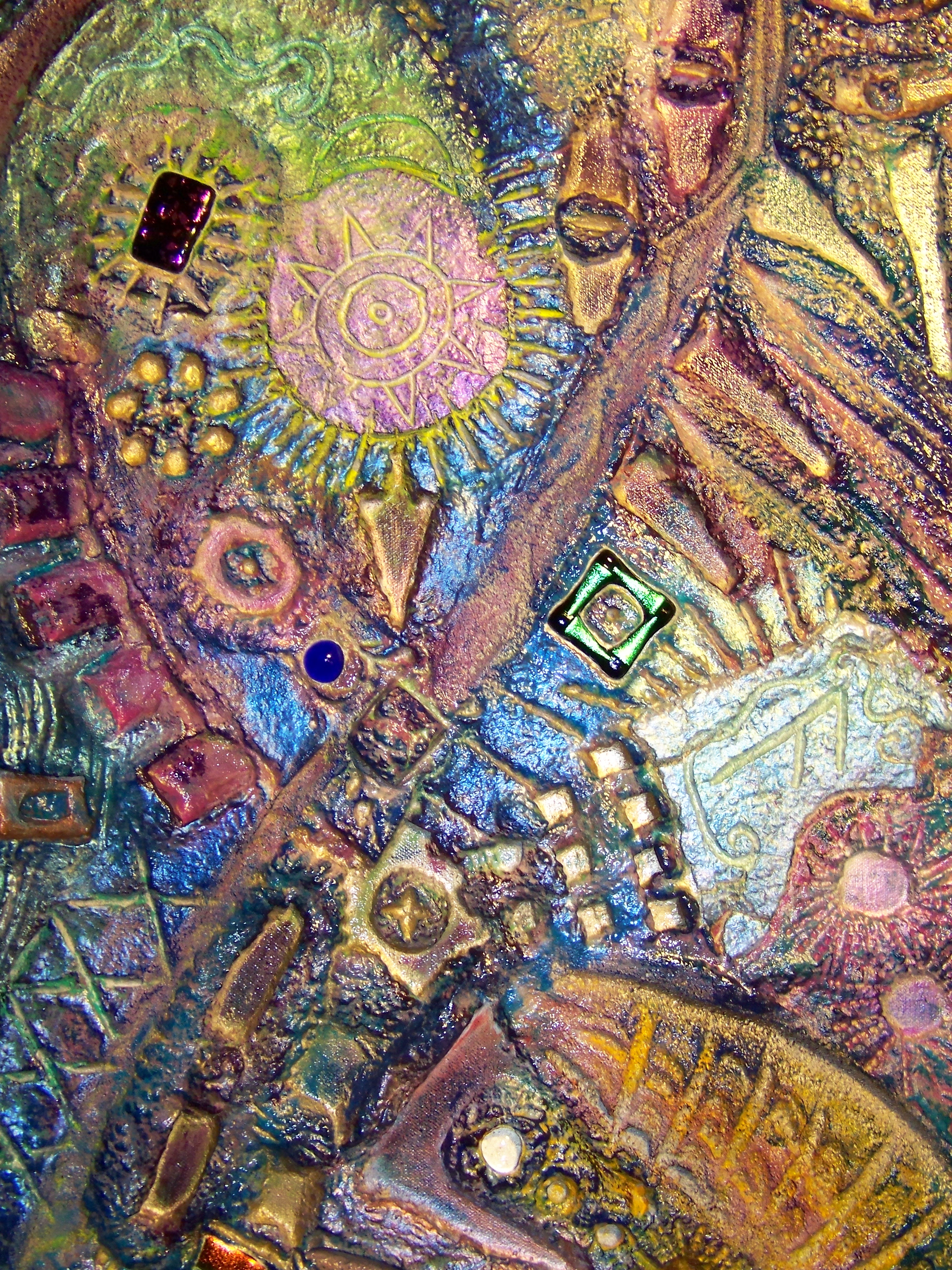 Diode lighted stained glass

My earth inspired artwork can have the likeness of stone hieroglyphic's, masonry, stela's, petroglyph's or symbols from ancient cultures. Inspired by visiting archeological sites and observing the composition of stones & rocks in natural environments. My work contains the essence of the elements Fire, Water, Air, Earth, Wood & Metal. Molding and carving the organic medium spontaneously, zoomorphic and anthropomorphic designs sometimes appear in my work. I honor the planet and all her relations in a symbolic form of art that heals my spirit. An arch of energy is experienced working with earth elements.

Back of Vault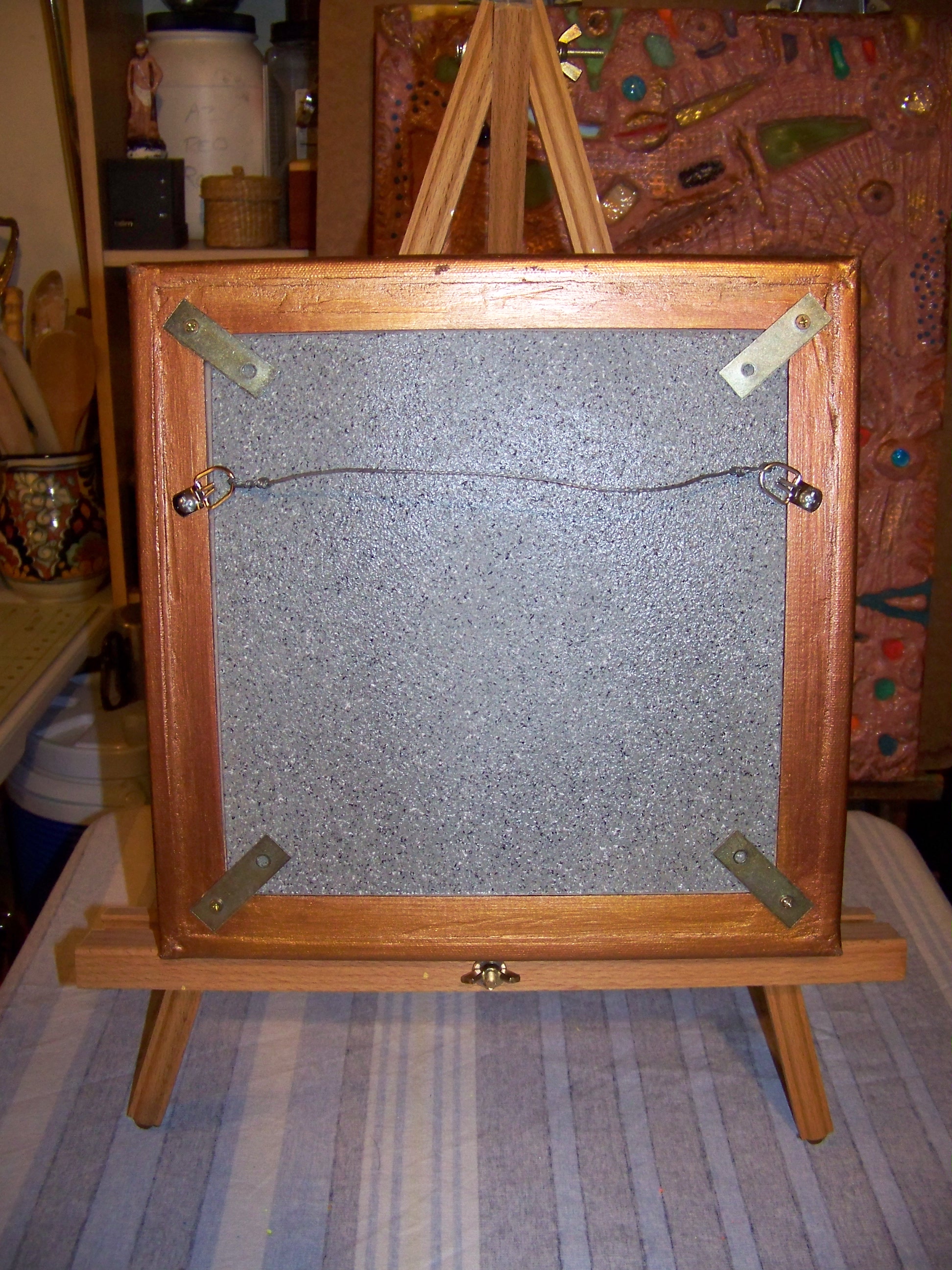 Keepsake Vault
SOL Vault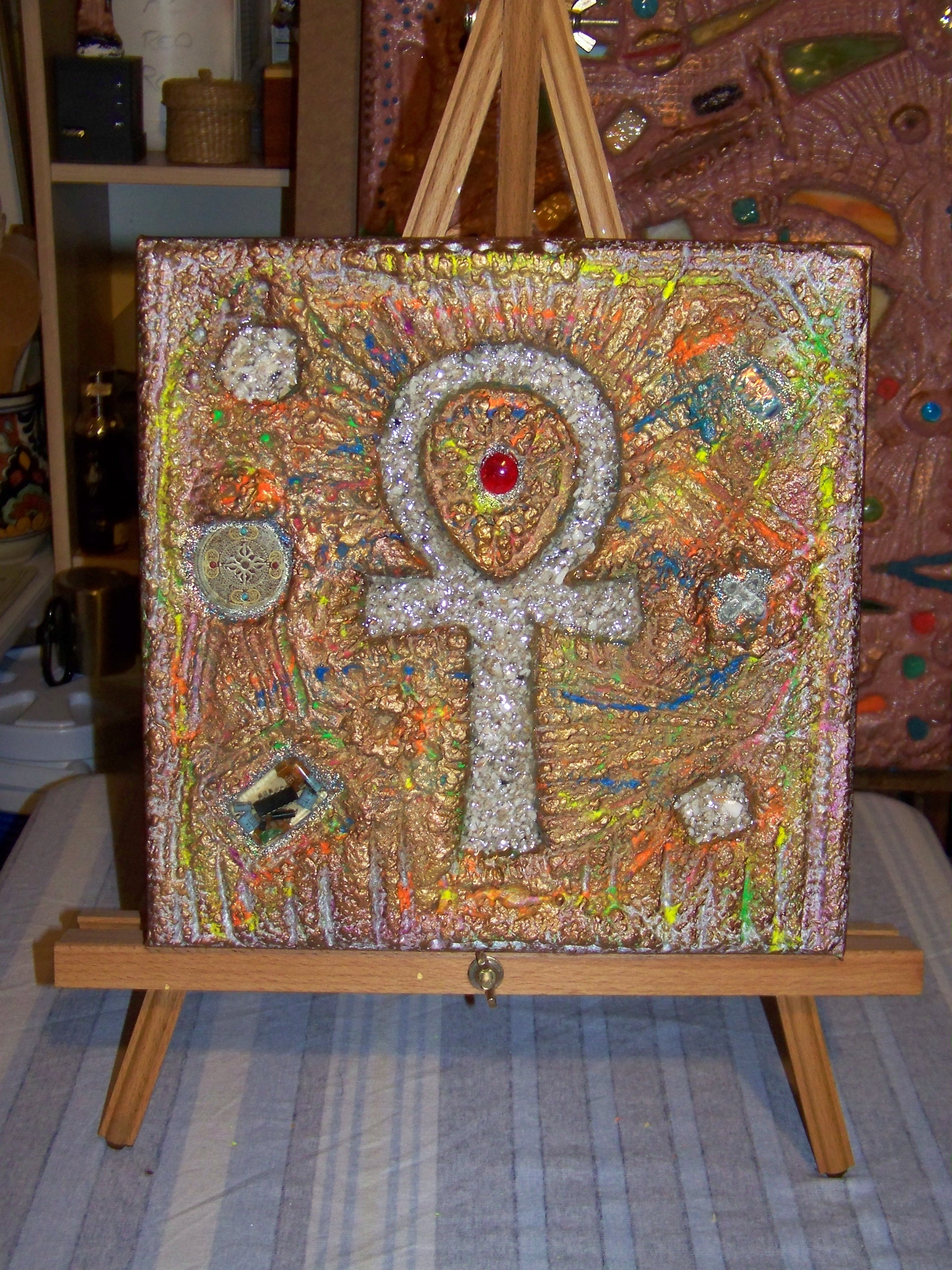 12: x 12
Please offer comments about my Earth Friendly Artwork. I would appreciate your feedback concerning this artwork.
I
tems can be installed to enhance your custom work of art. You have many choices to choose from. Go to the
Enhancements page
to see what's available. Small personal items can be sent for installation with the approval of artist at no cost.
Earth Friendly Artist
D. R. Ortega

earthwerk9@gmail.com

SOL WORKS
SUN CITY, ARIZONA 85372





619-847-1965 text only for more information