A tribute to all sentient beings
Stone of Light Ash Work.
"Reptile Evolution" on exhibition at:
Ripley's Museum Orlando, Florida
Ankh Vault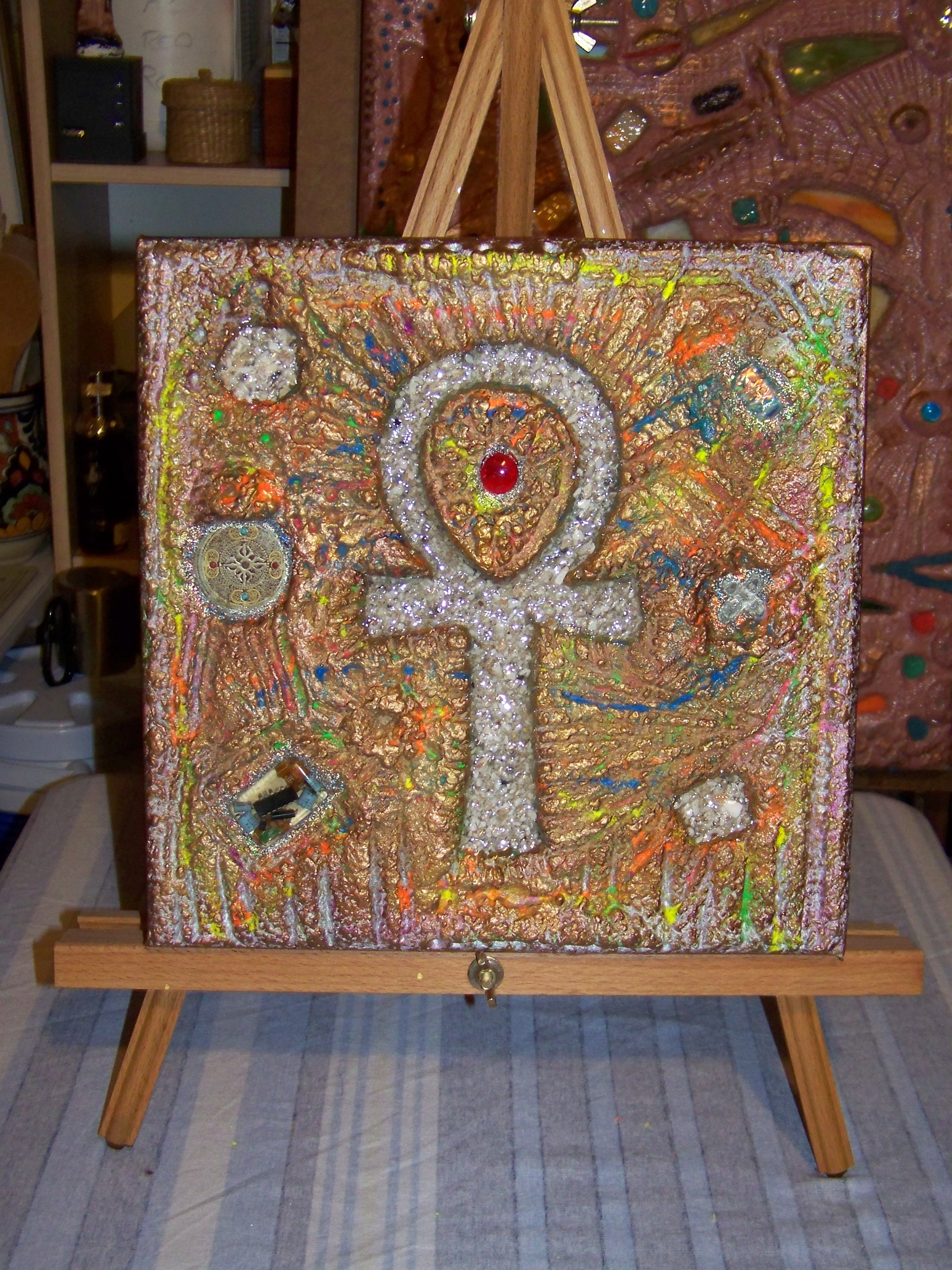 12" x 12" x 2"
Stone of Light Memorial Ash Work is available with all artwork offered on this website with cremains (all or part) mixed into the medium.
"Stones are the bones of the earth"
Please contact me if interested in sending all or part of cremains for custom SOL Ash Work.
Voice Mail: 602-473-5612
Studio visits available by request.
Beloved Gato Dillion
16"x20" SOL Vault
For more information on SOL Ash Work please click on slide exhibit below:
"It just kind of hit me that having ashes in an urn is a good way to remember that someone died but having them in a piece of art is a good way to remember that someone lived"

Artist D.R. Ortega